MacroBusiness was thrown together by a pack of property doom and gloomers who wrongly believe the Australian real estate market is a huge pyramid scheme. The gap between reality and their gloomy view has widened to a gulf the size of Chris Becker's belly, but we still churn out mindless bear fodder every day, even though the true facts and data don't actually support our bearish agenda. Our gullible readers are a pack of brown-nosed whiney losers who wish for the day when the Aussie economy collapses so they can take advantage and buy cheap homes from unfortunate people who lose their lobs.

MacroBusiness hosts content that makes those losers feel better, blogs that give them some hope that the massive crash they've been praying for is finally on its way. Permabear MacroBusiness readers believe they are entitled to own homes for less than everybody else is willing to pay, so Macrobusiness feeds off this pathetic sense of entitlement and tells them what they want to hear.

MacroBusiness bloggers use poor logic, math blunders, sensationalism and faith-based doctrine to bring their readers a narrow-minded, one-eyed view of the Australian property market. They write in a hysterical manner about the supposed 'dangers' faced by the Aussie economy, and gloss over any positive news. They provide utter nonsense analysis of the Aussie and global economy, and they misrepresent the potential impact on society and business.

This is made possible due to the heavy-handed dictator who runs the site, David Llewellyn-Smith, who bans and silences anyone who dares disagree with the MacroBusiness groupthink. Property bulls and investors are not permitted to defile Macrobusiness with irritating facts and data that might get in the way of a good old bear circle-jerk. MacroBusiness readers have a deep-seated fear, envy and hatred of anyone who doesn't believe property will crash, so they like to keep their site free from those who might challenge their closed ideologies.

Chris Becker writes as The Prince on MacroBusiness. Chris Becker is a share spruiker and wannabe investing 'strategist', and a co-founder of Empire Investing, a private share spruiking company. Chris is a failed financial advisor and portfolio manager for a little-known financial services company with useless experience in share spruiking.

The Macrobusiness bloggers hate the fact that my blog exposes their foolishness.

Discover the truth about MacroBusiness by following the links below.

Is Macrobusiness operating illegally? ASIC and Internet Discussion Sites (IDS)

David Llewellyn-Smith claims Macrobusiness 'Special Reports' require a lot of time and effort?

The Open Hypocrisy of "Sell on News" and Macrobusiness

Chris Becker of Macrobusiness - might begin charging for his crap financial advice

Macrobusiness Censorship! Macro business Superblog or Circle Jerk?

David Llewellyn-Smith exposed making up unsupported doom headline

Macrobusiness falsely claim a downtrend is an uptrend!

Share spruiking on the anti-housing Macrobusiness blog

Hedge against the Mainstream Media -- MacroBusiness FAIL!

Leith van Onselen wants Australia to be nuclear waste dump for the world

Chris Becker of Macrobusiness adds deception to his potentially illegal share spruiking activites

Leith van Onselen from Macrobusiness gets it wrong - again!

Leith van Onselen thinks posting YouTube videos requires 'a lot of time and effort'

Leith van Onselen deceit exposed on Macrobusiness

Chris Becker (The Prince) misleads MacroBusiness readers again

MacroBusiness SuperBlog and David Llewellyn-Smith Retrospective

Leith van Onselen Retrospective; The Macrobusiness Bear and his Tall Tales Exposed

Repository for more Dumb Macrobusiness Goofs

JB Hi-Fi - A dog of a share tip by Chris Becker of Macrobusiness

Chris Becker (The Prince) Macrobusiness

Delusional Economics of MacroBusiness spreads a false anti-housing premise

Leith van Onselen versus Chris Joye on ABC Business

Leith van Onselen invites "Malthusian doomers" to take over Macrobusiness

Disclaimer. The writer of this blog is not affiliated with those Macrobusiness permabear doom and gloomers in any way (in case that wasn't plainly obvious).
| | | |
| --- | --- | --- |
| Theme: Australian Property Forum | | 3:35 PM Dec 12 |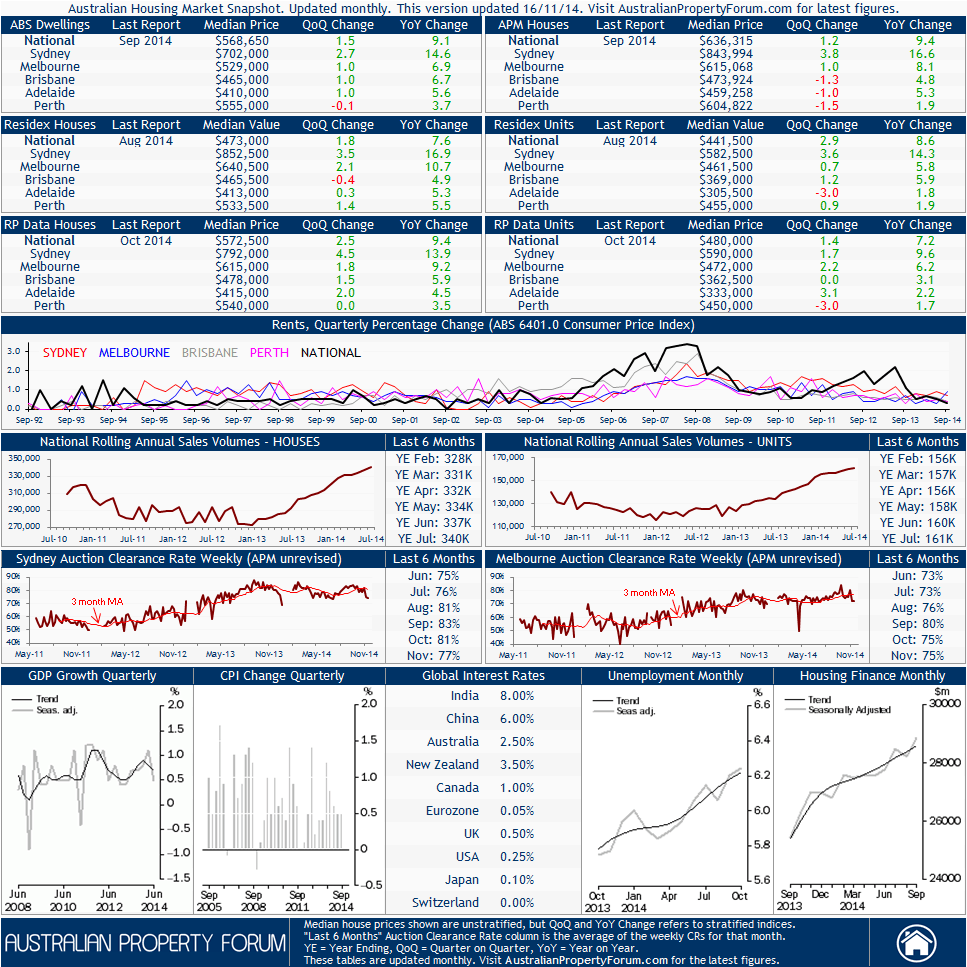 Australian Property Forum focuses on Australian and global real estate markets, economics, and finance, including house prices, housing affordability, macroeconomics, and the likelihood of an Australian property crash. Does Australia have a housing bubble? Will house prices crash, boom or stagnate? Is it a good time to buy property using a home loan, or better to rent and save the difference? Is rent money dead money? Is the Australian property market a pyramid scheme or Ponzi scheme? Can property values rise keep rising forever? These are the types of question we address on Australia's premier real estate chat site for property bears, bulls, investors and speculators. Whether you're a property investor, first home buyer (FHB) or a happily renting tenant, this site has content for everyone. Additional topics debated on APF include politics, modern monetary theory (MMT), debt deflation, precious metals, generational divides, climate change, sustainability, alternative energy, environmental, human rights and social justice issues, whether or not Australia has a critical housing shortage, versus a glut (oversupply) of dwellings, negative gearing, capital gains tax, land tax, macro prudential regulation, reverse mortgages, debt consolidation, debt management, home insurance, landlord insurance, auction results, auction clearance rates, and all the latest house price news. Forum members also regularly review and and analyse the latest blogs and trending topics from sites like Business Spectator, Property Observer, Macrobusiness, Somersoft, Demographia, Steve Keen's Debtwatch, as well as MSM (mainstream media) articles from well known economists, reporters and commentators such as Ross Gittins, Neil Jenman, Michael Pascoe, Alan Kohler, Shane Oliver, Catherine Cashmore, Philip Soos, Louis Christopher (SQM Research), Mike (Mish) Shedlock, Leith van Onselen, Chris Becker, David Llewellyn-Smith, Chris Vedelago and more. APF is the first forum to report and debate the latest auction results and house price data releases from APM (Australian Property Monitors), Residex, RP Data Rismark, REIV (Real Estate Institute of Victoria), REINSW (Real Estate Institute of NSW), REIA (Real Estate Institute of Australia), HIA (Housing Industry Association), RBA (Reserve Bank of Australia), API (Australian Property Institute), and the ABS (Australian Bureau of Statistics).

Australian Property Forum complies with ASIC Regulatory Guide 162 regarding Internet Discussion Sites. Australian Property Forum is not a provider of financial advice. Australian Property Forum does not in any way endorse the views and opinions of its members, nor does it vouch for for the accuracy or authenticity of their posts. Posts on Australian Property Forum may contain links to other websites operated by third parties. These websites are not under the control of Australian Property Forum and APF management is not responsible for their content.

It is not permitted for any Australian Property Forum member to post in the role of a licensed financial advisor or to post as the representative of a financial advisor. Australian Property Forum members are solely responsible for the accuracy and authenticity of their posts, including any alterations made to posts. It is not permitted for Australian Property Forum members to ask for or offer specific buy, sell or hold recommendations on particular stocks, as a response to a request of this nature may be considered the provision of financial advice.

Views expressed on this forum are not representative of the forum owners. The forum owners are not liable or responsible for comments posted. Information posted does not constitute financial or legal advice. The forum owners accept no liability for information posted, nor for consequences of actions taken on the basis of that information. By visiting or using this forum, members and guests agree to be bound by the Zetaboards Terms of Use.

This site may contain copyright material the use of which has not always been specifically authorized by the copyright owner. Such content is posted to advance understanding of environmental, political, human rights, economic, democratic, scientific, and social justice issues. This constitutes 'fair use' of such copyright material as provided for in section 107 of US Copyright Law. In accordance with Title 17 U.S.C. Section 107, the material on this site is distributed without profit for research and educational purposes only. If you wish to use this material for purposes that go beyond 'fair use', you must obtain permission from the copyright owner. Such material is credited to the true owner or licensee. We will remove from the forum any such material upon the request of the owners of the copyright of said material, as we claim no credit for such material.

For more information go to Limitations on Exclusive Rights: Fair Use

Privacy Policy: Australian Property Forum uses third party advertising companies to serve ads when you visit our site. These third party advertising companies may collect and use information about your visits to Australian Property Forum as well as other web sites in order to provide advertisements about goods and services of interest to you. If you would like more information about this practice and to know your choices about not having this information used by these companies, click here: Google Advertising Privacy FAQ

Australian Property Forum is hosted by Zetaboards. Please refer also to the Zetaboards Privacy Policy